Who we are: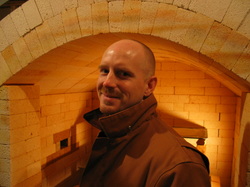 S. C. Rolf lives and works as a studio potter in River Falls, WI, creating one-of-a-kind functional pots. His work reflects an ongoing search to unite his ideas with the generosity and the intimacy that the functional pot offers. "I continually play with shape and surface within parameters set by the intended purpose of the pot. These parameters open a world of exploration for me."
S. C. Rolf holds an MFA from the New York State College of Ceramics at Alfred University, a BFA from the Kansas City Art Institute, and a BS in Broad Area Arts from the University of Wisconsin River Falls. He also apprenticed under Wang Hui Ming, a master painter and wood engraver.
S. C. Rolf exhibits his work throughout the United States and has received a number of national awards. He also lectures and teaches workshops throughout the country. His work resides in noted private and national and international museum collections, as well as numerous kitchen cupboards.

---
Where we are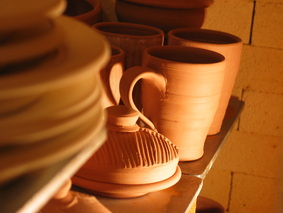 Address:
S.C. Rolf - Studio Potter
115 Lewis Street
River Falls, WI 54022
Phone:
715-426-7367
e-mail:
scrolf.potter@sbcglobal.net
- Jacky
scrolf.potter1@sbcglobal.net
- Steve
Workshops:
Interested in scheduling a workshop at your location? Call us at 715-426-7367, or e-mail us, or fill out a contact form.
Ordering:
If you are interested in purchasing a pot please call us at 715-426-7367, or fill out the contact form.
All shipments are subject to a $8.- to $15.- handling charge plus shipping cost.
We take great care in packaging your work. All work is shipped via UPS or FedEx.
Remember, although high-fired, ceramics are fragile and need to be handled carefully.Wedding Registry:
If you are interested in setting up a wedding registry, please
contact us
, and we'll be more than happy to work with you.
---